Things in the
shop
and things coming soon to the shop! Big thanks to beautiful
Siri
for super modeling and for biscuits and for staying up all night to watch the royal wedding like a perfect anglophile and for watching Road to Avonlea on a Sunday night and for being really mega awesome in general.
This coming week is going to be bonkers with the
Pop-Up
and then jumping to Los Angeles. On friday my partner signed a lease for our very first and very own shop! A shop!
Our
shop! I'm over the moon excited for this as it means we are one big step closer to our dream NY shop. I'll keep you posted as we move forward and will try my best to share with you the trials and tribulations of opening shop as it no doubt will be riddled with entertaining moments.
Off to watch Game of Thrones (The best show ever! Better than the Tudors even! Better than the Borgias and True Blood and Mad Men and Downton Abbey and LOST)! Feel free to share all your feelings of excitement for this show here as I will happily indulge you and nerd out about it too :D.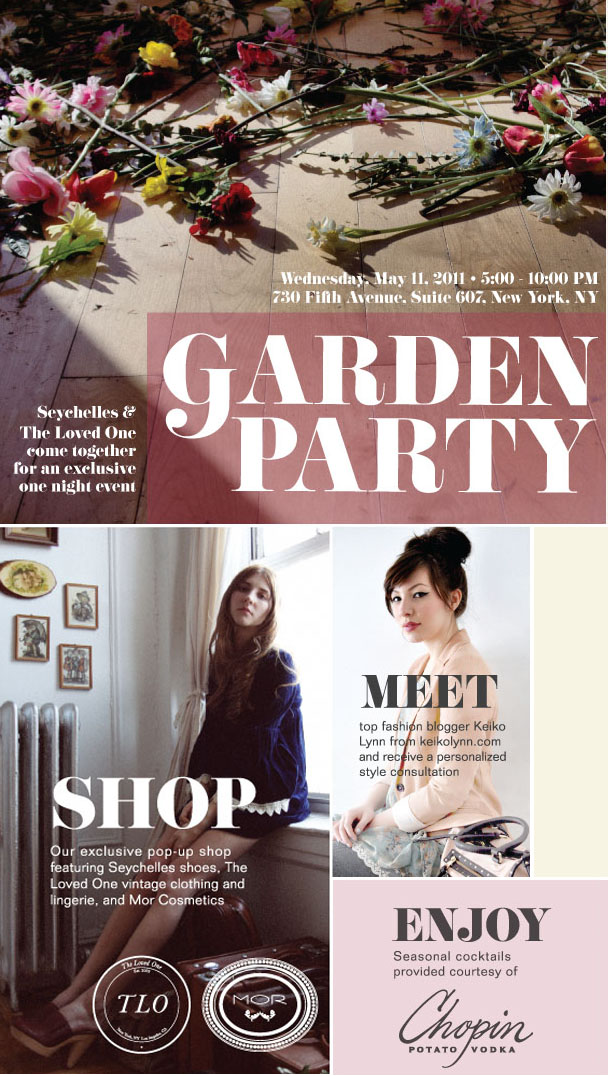 Click to RSVP :).