It's so beautiful here that I'd like to stay forever (something I never thought I'd say about the Ottawa region)! Every tiny task is made a million times better because of my surroundings - even doing the dishes and sweeping the floor is cheerful and fun. The cottage is three floors and on a hill with 30 (what!) windows on the third floor so it feels not unlike sitting up in a tree-fort. Best of all though is my little kitty friend who follows me everywhere and wakes me up by sitting on me and kneading my belly (aiding digestion?) I woke up the other day with a tiny paw sized bruise near my ribs thanks to her enthusiasm.
Landon's been on regular boat outings and is becoming quite the proficient kayaker. I made a rather pathetic attempt at my own outing but instead
fell into the water
while stepping into the kayak. Floating around on a water cushion suits me and my lack of balance a little better I think.
I realized in a quick review of my blog that you must think us rather solo characters, floating through life with just each other as company. I should remedy this one day and actually share with you some pictures and stories of the wonderful people who make our lives bright and exciting!
Click
here
for your musical mix! :D
(ps. Thank you for all your literary recommendations! I've not had a chance to get to the library but was incredibly pleased to find that my dad had brought his own collection up to the cottage! I have already made my way through Wuthering Heights and am presently reading Lady Chatterley's Lover with Women in Love lined up after! I will definitely be putting your list to good use when I'm home though and would recommend taking a look at the
comments
yourself should you be in need of reading inspiration.)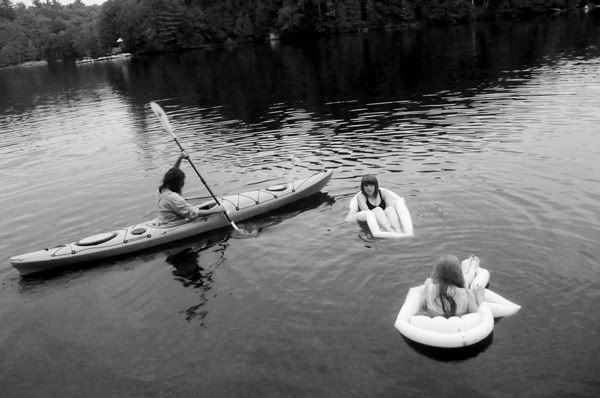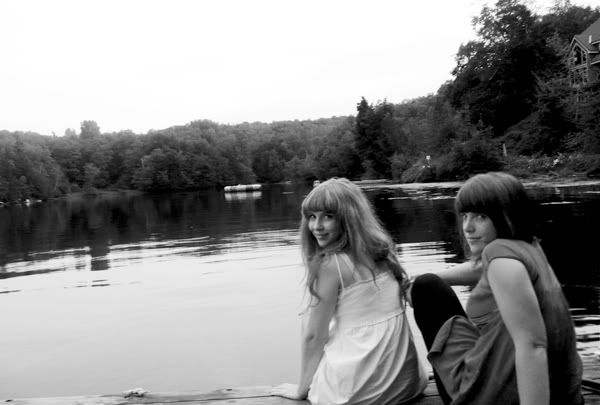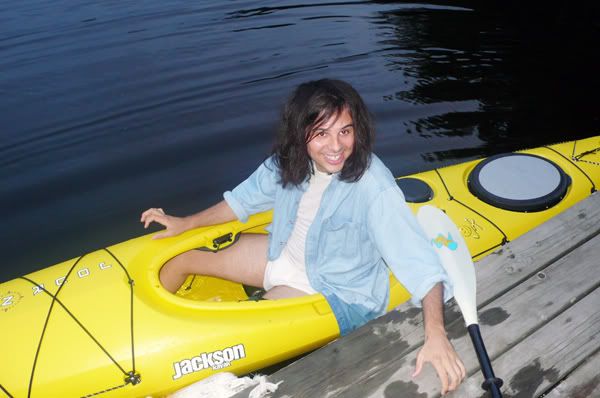 he he he